Who We Are
We are passionate about global student mobility with a focus on SE Asia.
Jan Drew has over twenty years in the Australian higher education sector, with her experience covering the entire gamut of the international student experience from orientation and student support programs, to marketing and recruitment at exhibitions, and finally to alumni relations.
Relocating to Kuala Lumpur in 2007 to take up the position of Regional Director for the University of Melbourne, she developed a deep understanding of Asian society and culture including how to conduct business. The opportunity also led to the development of extensive networks and relationships across the region.
Over the past eighteen years her various roles have included the development and implementation of inbound and outbound study tours, off-shore teaching programs and other short programs, and engagement with professional organizations and government bodies for public seminars and academic profiling visits off-shore. Her relationship management responsibilities have resulted in extensive networks both within Australia and across the SE Asian region.
What Sets Us Apart
With TGS located in the region, we can maintain the relationships so important to creating exceptional experiences. Located centrally in the SE Asian transport hub of Kuala Lumpur we visit project sites and partners in order to manage risk and minimise development costs.
We are constantly building our resources and relationships which allows us to respond promptly to requests for customised programs and since we are fully engaged in the region, we provide reliable, comprehensive and up to date advice about potential sites, hosts, logistics, and costs.
What We Do
TGS provides individual internships or volunteer experiences for students across a range of industries or disciplines within SE Asia through carefully chosen partners or hosts. We also recognise that some students need the buffer of a group experience first, but we understand how universities work – it is often difficult to find the time and resources to develop these.
TGS develops customised group experiences in consultation with faculty staff, where we negotiate the various cultural communication, work practices and bureaucracies to deliver a valuable yet exciting program while ensuring your peace of mind.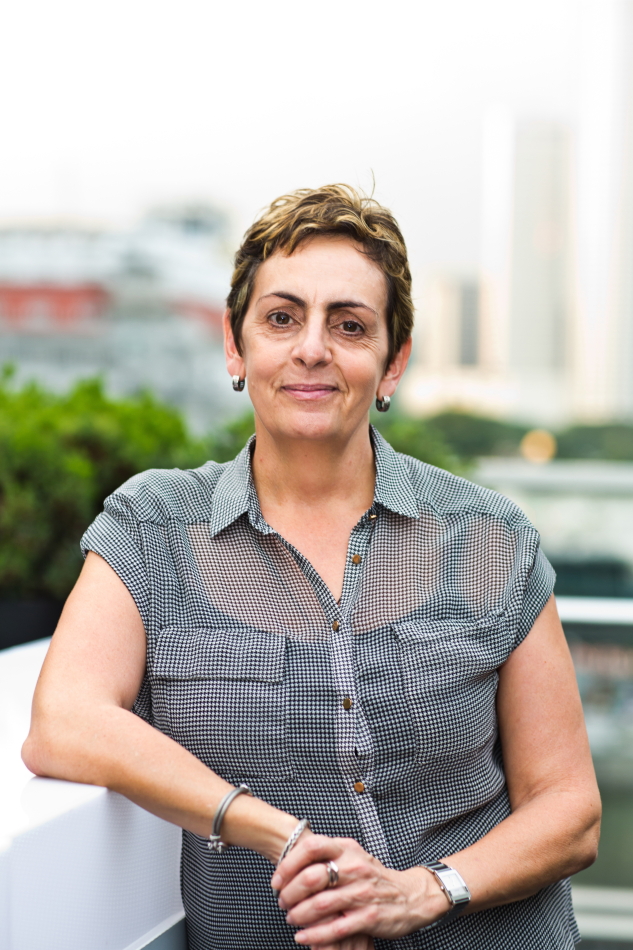 The Brains
Though she shies away from the limelight, Jan is the brains and the founder of The Global Student. She will reluctantly admit that she has over two decades in the Australian higher education sector, spending the last 15 years in and around Asia.
Her passion has always been global student mobility and that has led to her launching The Global Student from Kuala Lumpur, where she has called home for the last 11 years. Not bad for a girl from the quiet suburbs of Melbourne.
The People Person
It's the relationship that matters for Natasha. She just loves meeting people from all walks of life, beleiving that people come together for a reason. Coming from the island of Borneo and a long service in hospitality, her super-friendly disposition and confidence shine through on the rainiest days. As Internship Coordinator, she's the bridge that connects the interns and the host. For her, it's all about making your experience worthwhile! When she's not on the job, she likes to do yoga, watch soppy romantic and dramatic movies, listen to music, try her best to read the books she buys but her favourite thing to do is to spend time and hang out with her favourite people.
The baby of the team, but wise beyond her years, Jeanna works as our business administrator and Jan's personal memory prompt. Jeanna meticulously works hard completing the full range of jobs delegated to her, including marketing and assisting Natasha with placing interns, Teena with booking events and being Jans notebook.
When she isn't keeping everyone's diaries in check, Jeanna belts out a mean tune in her local choir and enjoys hanging out with family and friends.
The Do'er
For every thinker, you need a do'er. Teena is Jan's right hand woman. Teena ensures that all operations are project managed with extreme finesse. Teena is the true link between East and West, regularly being dispatched to the depths of the Borneo jungle in order to initiate a new bespoke student program, typically involving some type of orchid or furry arachnid.
Teena is our logistics lady and ensures that all programs get the most bang for their buck!
The Talker
Working remotely from the Victorian town of Warrnambool, Alicia oversees our company marketing and communication activities, including the website, newsletter, and our Social Media platforms.
When she isn't creating our digital content, Alicia is often seen volunteering for her local CFA fire brigade, cheering on her beloved sporting teams in the AFL and EPL, or chasing her dogs down the beach. Want to know any sporting stats or results? She is your woman!