Message from the Director
Thank god it's March! Not only does it mean that our students have all returned to from wherever they came, but we now have a slight respite for a couple of weeks. By the time many of you read this I will be on my annual beach holiday, this year in Bali 😊
This year saw TGS welcome 65 interns to KL over the summer, up from 20 something last year, in what was not only a logistical challenge, but stretched the entire team in supporting them. We had many wonderful students who understood the opportunity afforded them, with roles and responsibilities often exceeding expectations in comparison with what would have been available in an Australian company, and some amazing hosts who went above and beyond in providing educational and cultural experiences. CNY provided the opportunity for many of our interns to enjoy the celebrations, or to use the multiple public holidays to spend time in Langkawi on the beach! With multiple groups from across the nation sharing apartments, enduring friendships were formed, with the potential for interstate travel and the promise of cheap accommodation an unintended bonus from the program.
And now we turn our attention to NCP bids, and the development of some new and exciting programs - Women in STEM internships, Architecture internships for the first time, and introduction to Business in ASEAN. We also will be offering some short term summer programs for local institutions, so if you are seeking something pre-packaged that can be modified quickly for your students, please keep an eye open.
But firstly there is the APAIE conference, and we are very excited to welcome so many of you here, and help those who send the students to understand why Malaysia is the best location for off-shore programs. It's cheap, it's close, and English is widely spoken. And the people are amazing!
And finally, we are in planning mode for mobility fairs in April. We will be supporting a few of our partners on their planned days, providing information sessions for new and existing programs, and hopefully catching up with some of our recent students! If you want to set up a meeting or info session, or just catch-up, you know what to do. I will be home for a month! send me an email to catch up!

Wishing you all a warm and sunny Autumn, the best time of the year 😊
APAIE 2019 - Hitting KL this March!
If you, or colleagues of yours are heading over make sure you send them in our direction.
Not long and we will be hosting the 14th annual APAIE conference here in KL. Not only are we excited that we don't have the long conference commute this year, we can't wait to show off our home town to new and old friends.

We are getting very excited about APAIE here, and looking forward to welcoming many of you.


I am presenting at two sessions, and hope you will join us for these:
Reversing the tide – Attracting western students to the Indo-Pacific at 2.00pm Tuesday 26, with Bernie Caruana, Education Counsellor at DET here in KL, Sharon Pickering form Monash and Lara Santana from NCP

Highlighting Intercultural Competence in International Internships at 4.30 Wednesday 27 with Shanton Chang from University of Melbourne


If you would like to make a time for a meeting, drop me a line here


Also if you haven't received an invite to the TGS pre-conference networking, please click here to RSVP.

Pre - Conference Catch up Drinks
If you are joining us in KL for APAIE in March, we welcome you to our TGS networking and casual drinks with local program partners, government officials and internship hosts. We welcome TGS Partners (and potential partners 😊) for drinks and snacks at Havana Bar and Grill on Changkit Bukit Bintang. Monday March 25 from 5.30 until 8.00pm.
How Asia Capable Are You?
With only 13% of small and medium Australian businesses exporting internationally, there is significant untapped opportunity in some of the world's fastest growing markets. Also, as engagement with Asia increases, there will be increased demand for those graduates with an international experience on their resume. Yet another reason for students to undertake an international study experience, particularly in our nearest neighbors in ASEAN.
Take the quiz now to self-assess your readiness to engage with Asia and access business resources to build practical Asia capabilities.
NCP Grants Open March 19 - Are you ready?

Internships (any discipline) in Malaysia, Vietnam and Thailand? Volunteer programs in Vietnam, Cambodia and Malaysia? Study tours in health, food science, business and human rights?

Got an idea you would like to explore? Try us - the ASEAN program experts!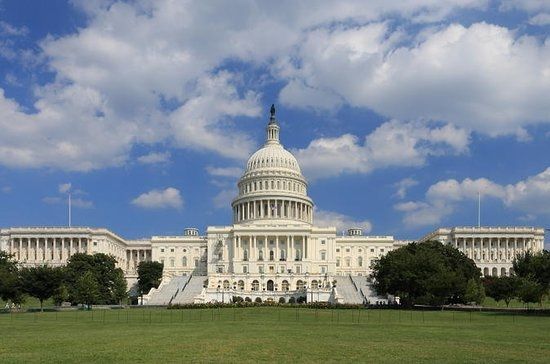 APAIE March 25-29 Kuala Lumpur
NAFSA May 26-31 Washington, DC
Global Internship Conference July 2-5 Auckland
NZIEC August 7 -9 , Auckland
EAIE September 24-27, Helsinki
AIEC October 15-19, Perth