How we spent April at The Global Student
Message from the Director
How can it be the end of April already? It is nice to finally be home in KL after a whirlwind 3 weeks in Australia, where the weather was more than kind, making it a little hard to leave. Natasha and Alicia took the lead on the mobility fairs and info sessions for partners in Melbourne, providing them the opportunity to meet with those staff they have only known online, and to come face to face with the students preparing to join us in SE Asia on various programs. Having Alicia onshore opens up opportunities to work more closely with partners in providing info sessions for students considering an off-shore internship, which has resulted in increased applications across a range of programs.
As always for me, a welcome opportunity to catch up with former colleagues, collaborators both new and old, and of course those who I now call friends! It was pleasing to be able to again assist with the development of new NCP bids, and tie down details for current programs. The new processes for TGS internships mean a much earlier start to the program development, with many new hosts already expressing interest in hosting interns for our bumper crop later in the year, meaning we have had to hit the ground running upon our return this week.
Next week I will be attending the Going Global Conference in KL (British Council), so please make time for a chat if you are heading this way. I will also be presenting at the Global Internship Conference in June, my first time to Detroit, so hoping for some familiar faces at that one also!
It is lovely to be home for a few weeks, reconnecting with my Malaysian family and friends after a frenetic 5 weeks. And with my beloved Tigers heading the AFL ladder after round 5, all is well with the world 😊
Wrap up of our Roadtrip
We had a great couple of weeks in Melbourne and Sydney during the mobility expos. It was a great chance for Jan to reconnect with friends and colleagues, while Alicia and Natasha met with many students. Natasha got the chance to meet staff and academics face to face for the first time after 12 months of emails which helps to build great working relationships.
While it was a very busy time for the team, it was great to meet potential students and get them excited about the opportunities available to them, especially students who are in the very early stages of their degree but already planning their international experiences. We look forward to hopefully seeing some of these students very soon! The varied background of student disciplines may also give us the change to really explore some new fields and opportunities.
Volunteer Vietnam
Our friends at Volunteer Vietnam are very pleased to announce their latest program- a School Holiday placement with local children at the Tam Ky Peace village. The village looks after a large number of children from disadvantaged backgrounds in central Vietnam
Students are sought to assist with holiday activities including sport, arts and crafts and English language skill development while the children enjoy their holidays. Think of it as a summer camp, but you only have to travel to Vietnam!
Any students are welcome to apply for the program which runs from July 8 to 28. More information including costings are found HERE applications are required ASAP

A downloadable flyer can also be found at the link below.
Intern Reflection -
Hannah Shelton: La Trobe University
Hi there! My name is Hannah and I recently completed an internship that was facilitated by The Global Student. My internship was carried out at KPMG, one of the largest professional services firms in the world. I felt extremely fortunate to be given the opportunity to intern with their Malaysian firm in Kuala Lumpur.
The experience was simultaneously challenging and inspiring, opening up my eyes to a world of opportunity and providing me with multiple learning opportunities that would ultimately prepare me for the next stage of my career.
In my time at KPMG Malaysia I gained knowledge about workplace culture, learned how to assimilate into an environment so different from my home and learned real skills that would translate directly into future professional settings I hope to pursue upon graduating university. I was challenged in ways that forced both professional and personal growth, aided me in recognising my strengths and weaknesses as well as highlighting what is truly important to me in a professional setting.
The Global Student invites the international interns in Kuala Lumpur to networking events that occurred during our stay. At these events I made exceptional professional connections with very successful individuals and had the opportunity to speak to and absorb the stories of people from all walks of life. I found their individual takes on professional life and navigating the workplace after university extremely informative and interesting.
These experiences culminate to leave a few key points that resonated strongly with me and I intend to carry with myself for now and into the future. Attend networking events to meet like minded people and unlock new opportunities, take every opportunity that presents itself even if it seems a little scary, challenge yourself to be constantly improving professionally and be open to diverse experiences.
 
IntED Survey
Some exciting research being undertaken by our colleagues in IntEd on the The link between early intercultural experience and careers in international education.
From my own perspective, each day is a reminder that if I hadn't undertaken an exchange program to Bangkok in 1995, (with then 8 year old daughter in tow!) I would possibly currently be a stressed out secondary school teacher somewhere in the suburbs in Melbourne. Instead, I am sitting here in KL in the warmth, writing this for the newsletter as we prepare to provide an increasing number of international experiences for your students! Share this widely so the team can obtain a very important insight to support mobility experiences.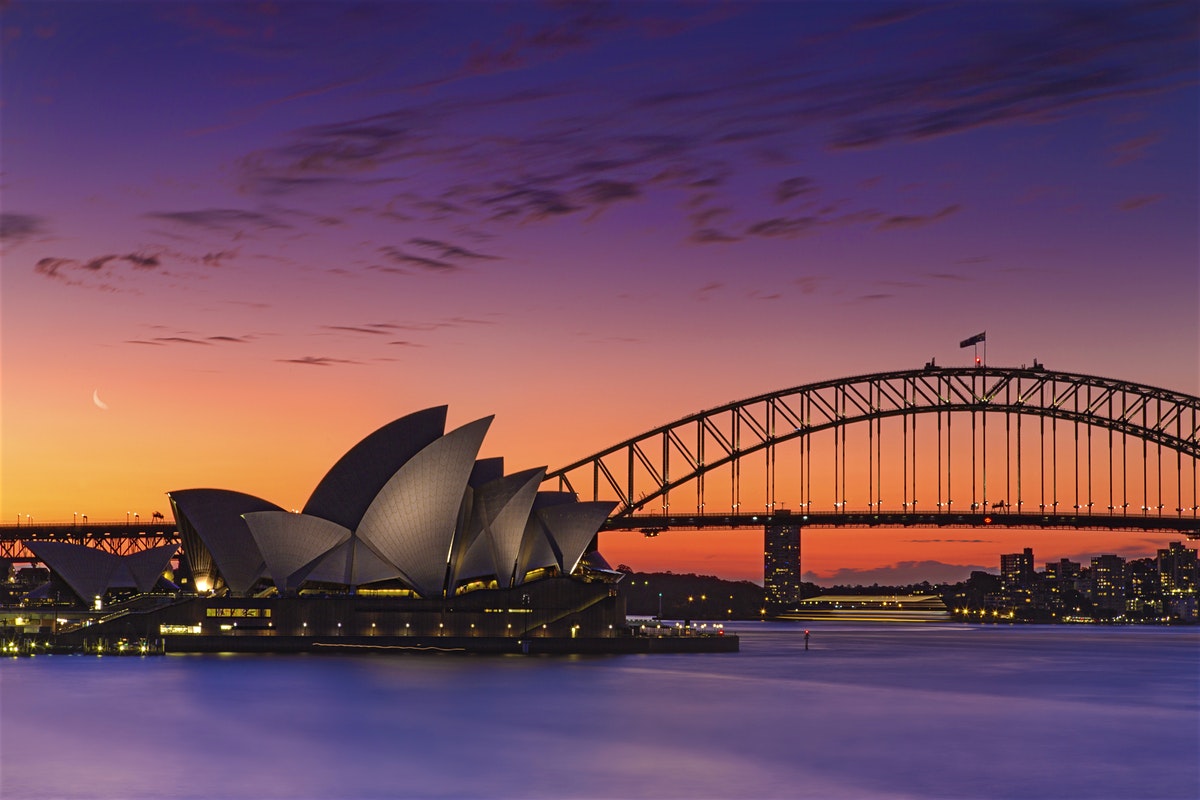 Going Global 2-4 May 2018, Kuala Lumpur
NAFSA May 27 - June 1 Philadelphia
Global Internship Conference June 12 - 15 Detroit, Michigan
EAIE 11-14 September, Geneva
AIEC October 9-12 Sydney
ISANA - December 4-7 Sydney